heavy use
-17%
Royal Queen Wall Bed and Sofa Set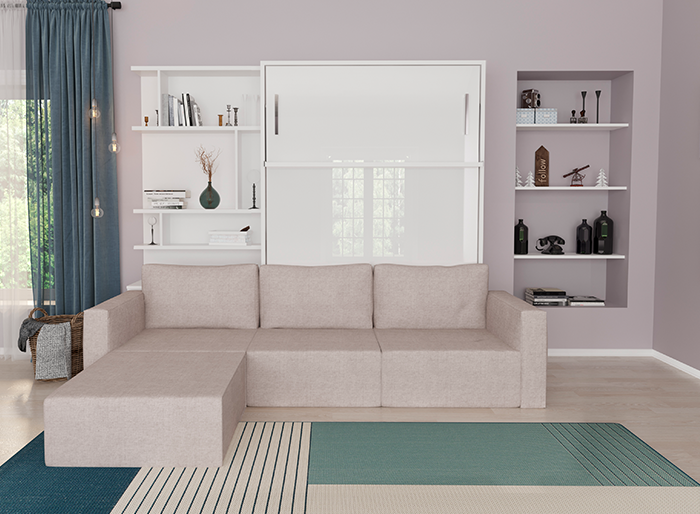 This is the only piece of furniture you need for smart and easy living.
When you need to make the best out of the small space without compromising style and comfort, Royal Wall bed and Sofa set is your solution.
Royal Wall Bed and Sofa set combines essential furniture pieces to provide maximum comfort with minimum bulk.
Royal Queen Wall Bed and Sofa Set
Royal set includes:
• a queen size wall bed
• bookcase, 4 seat sofa, ottoman
*To choose another set combination or create your custom set go here
Our expertise in smart furniture building is clear.
Every little detail in our wall beds is meticulously thought out, from ergonomic cabinet design to innovative opening mechanism. See inside our wall bed with interactive image below. You can rotate and zoom in to see all essential parts of the bed.
Queen Size Wall Bed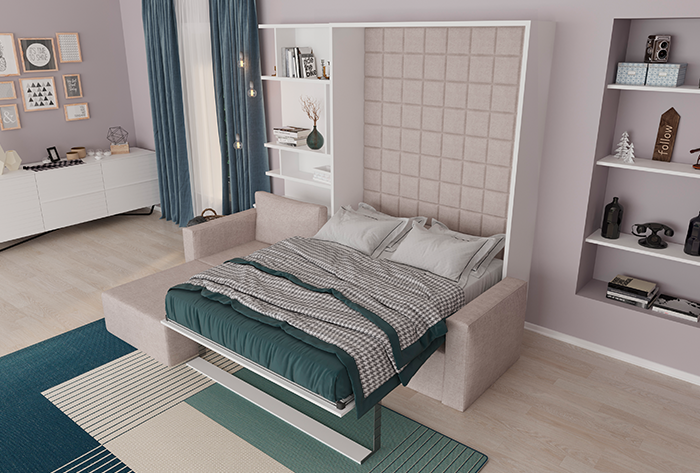 Sofa and ottoman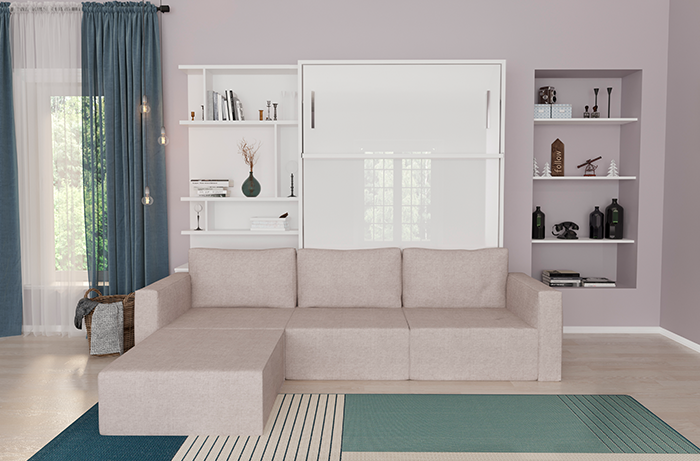 Open bookshelf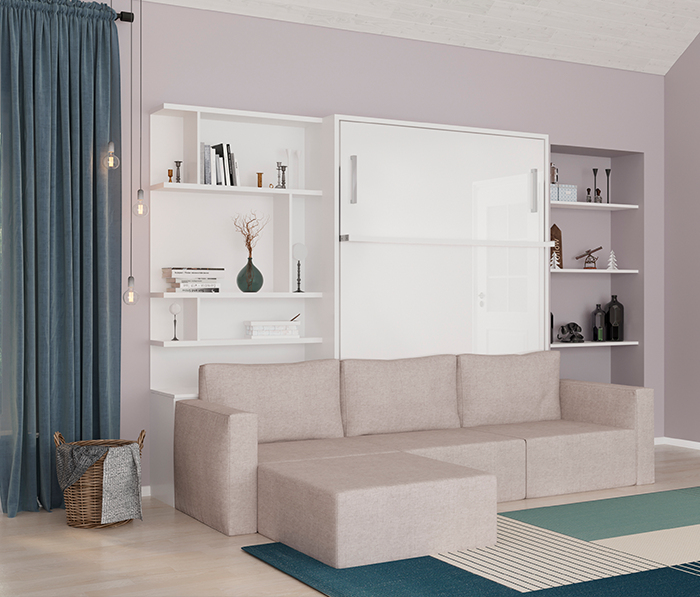 Made in Europe
Built to last a lifetime!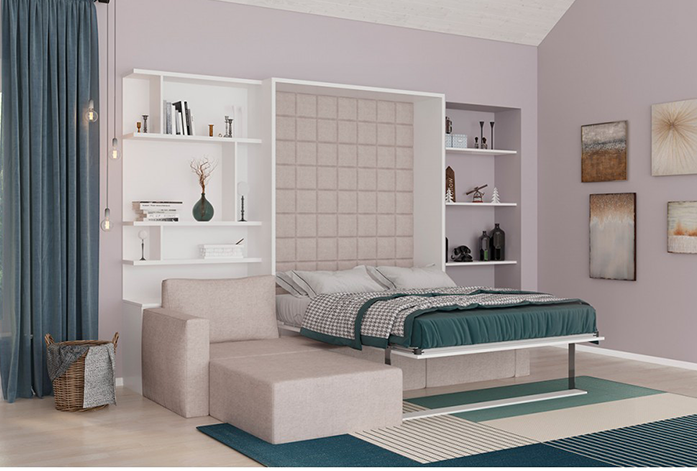 *Mattress is not included.
8" queen size memory foam mattress is sold separately.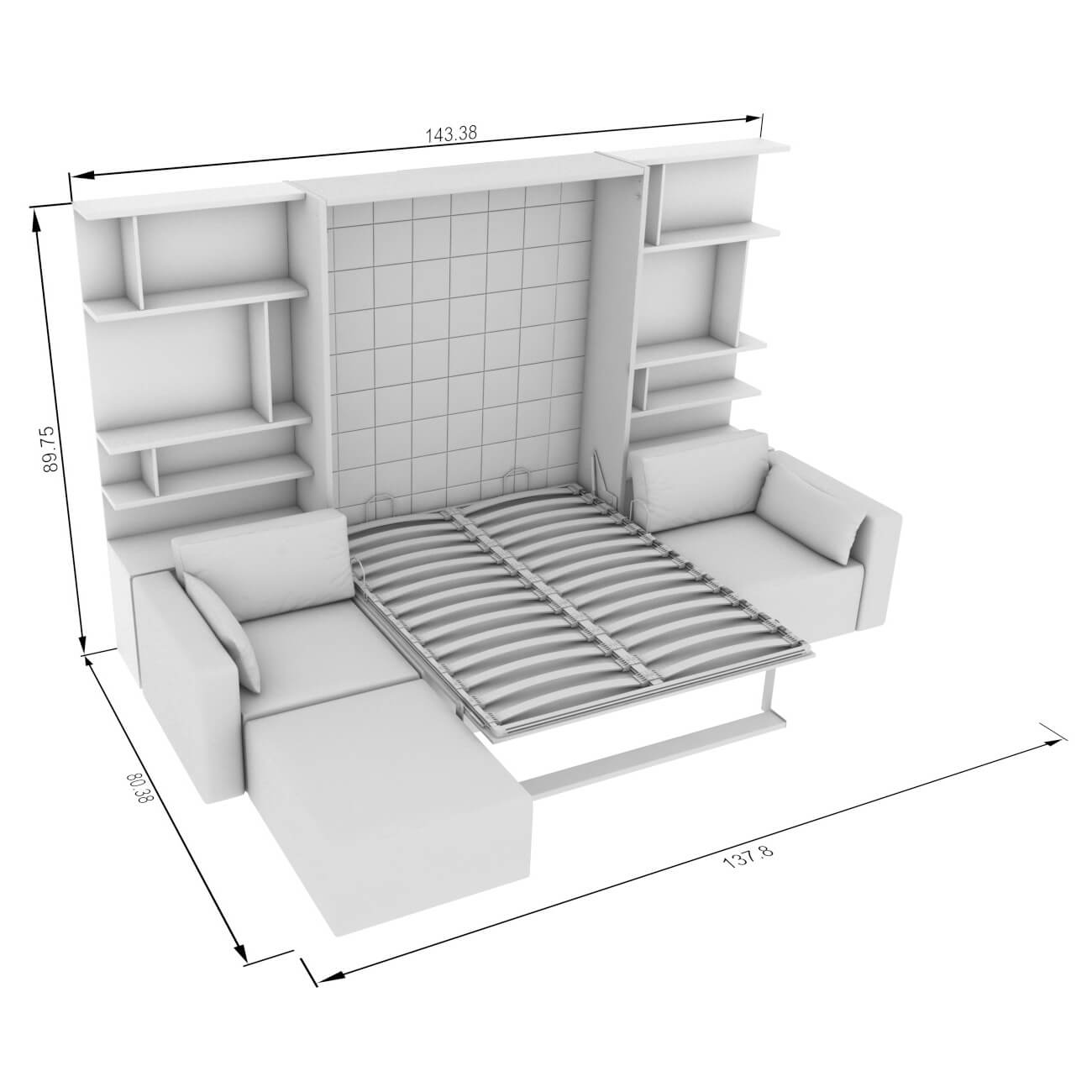 600 lb
Bed Open:
89.75" H x 64.5" W x 92.75" D
Bed Closed:
89.75" H x 64.5" W x 17.75" D
Bookcase:
89.75" H x 39.8" W x 17.38" D
4 Seat Sofa:
33.46" H x 137.8" W x 31.5" D
Ottoman:
15.75" H x 32.62" W x 32.62" D
Soft Suede-like fabric. Swatch available upon request.
Custom fabric also available
Product Details
Product Dimensions

Bed Open: 89.75" H x 64.5" W x 92.75" D
Bed Closed: 89.75" H x 64.5" W x 17.75" D
Royal Bookcase: 89.75" H x 39.8" W x 17.38" D
Royal 4 Seat Sofa: 33.46" H x 137.8" W x 31.5" D
Royal Ottoman: 15.75" H x 32.3" W x 31.5" D


Options Info

Color:


White - View


High Gloss White - View


Matte Graphite - View





Fabric:


301 - View


303 - View


305 - View


306 - View


309 - View


310 - View


311 - View


312 - View


313 - View


317 - View


320 - View


326 - View


Assemble required
Assembly instructions

Queen Wall Bed: Download Manual

Royal Bookcase: Download Manual

Material
• Main material of the product is 3/4 and 1 3/16 thick Laminated Chipboard.
• Rustproof Aluminum.
• Made of CARB P2 compliant particle board.
• CARB ATCM Phase II or TSCA Title VI compliant.
Features

• Bed Frame: Aluminum profile structure with Wooden Bed Slats


• Mattress position guards

• Hardware: Developed special mechanisms with new generation gas shocks to provide comfortable opening and closing.

• Multifunctional transformation, ergonomic and compact (shelf, queen size wall bed).

• Bed size– Queen

• Removable pillow support with fabric covers

• Innovative heavy duty hardware

• Single hand soft opening/closing

• Can be used for commercial applications

• Made in Europe.

• Technical design appropriate to TUV GS (European) standards, including security, health, and ergonomics.