Outstanding quality for exceptional comfort.
All components are manufactured in Europe, using the best available materials and technologies.
We made sure your Nova sofa is not only comfortable but sturdy and durable. Every construction detail is carefully thought out for lifelong satisfaction.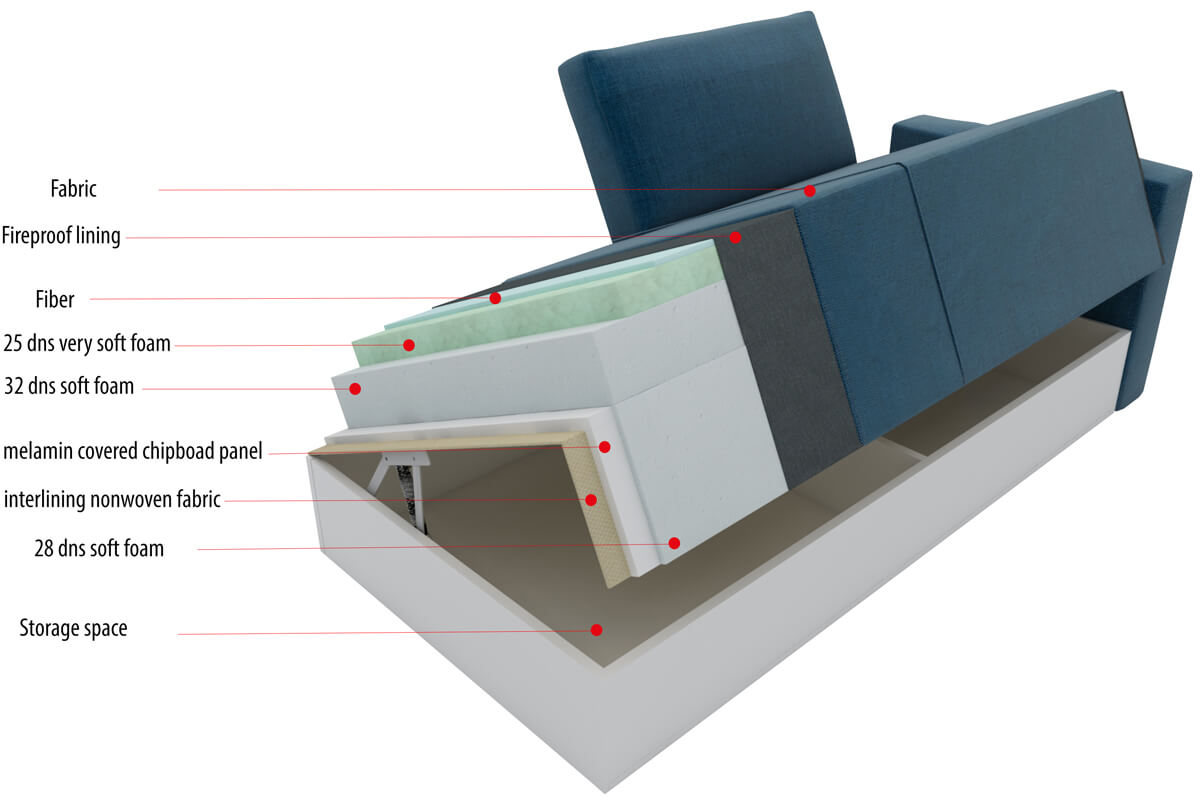 Deep, full size seating cushions are medium-firm for lasting comfort.
2 decorative pillows in matching color are included.
Backrest cushions are removable to accommodate wall bed in opened position.
Super lightweight and easy to put together.
Sturdy and flawless construction with the strongest materials and finishes.
Available in variety of textiles and colors.
Product Details
Product Dimensions
Wide Armrests: 24.4" H x 73.9" W x 32" D
Narrow Armrests: 24.4" H x 64.3" W x 32" D


Heavy use
The sofa is built to be used daily in hotels, dorms, rental properties etc.
Usage type
Heavy