Make your wall bed look like a traditional bed by adding an upholstered headboard to the back wall of the cabinet. Made with luxurious textiles in a variety of colors to complement your interior decor.
Use 2 headboards to completely cover the back wall of the cabinet.
One headboard will cover the wall halfway, leaving the back panel exposed on the top.
Padded stitched pattern for a timeless modern look.
Available in multiple fabrics and colors to match the Royal sofa.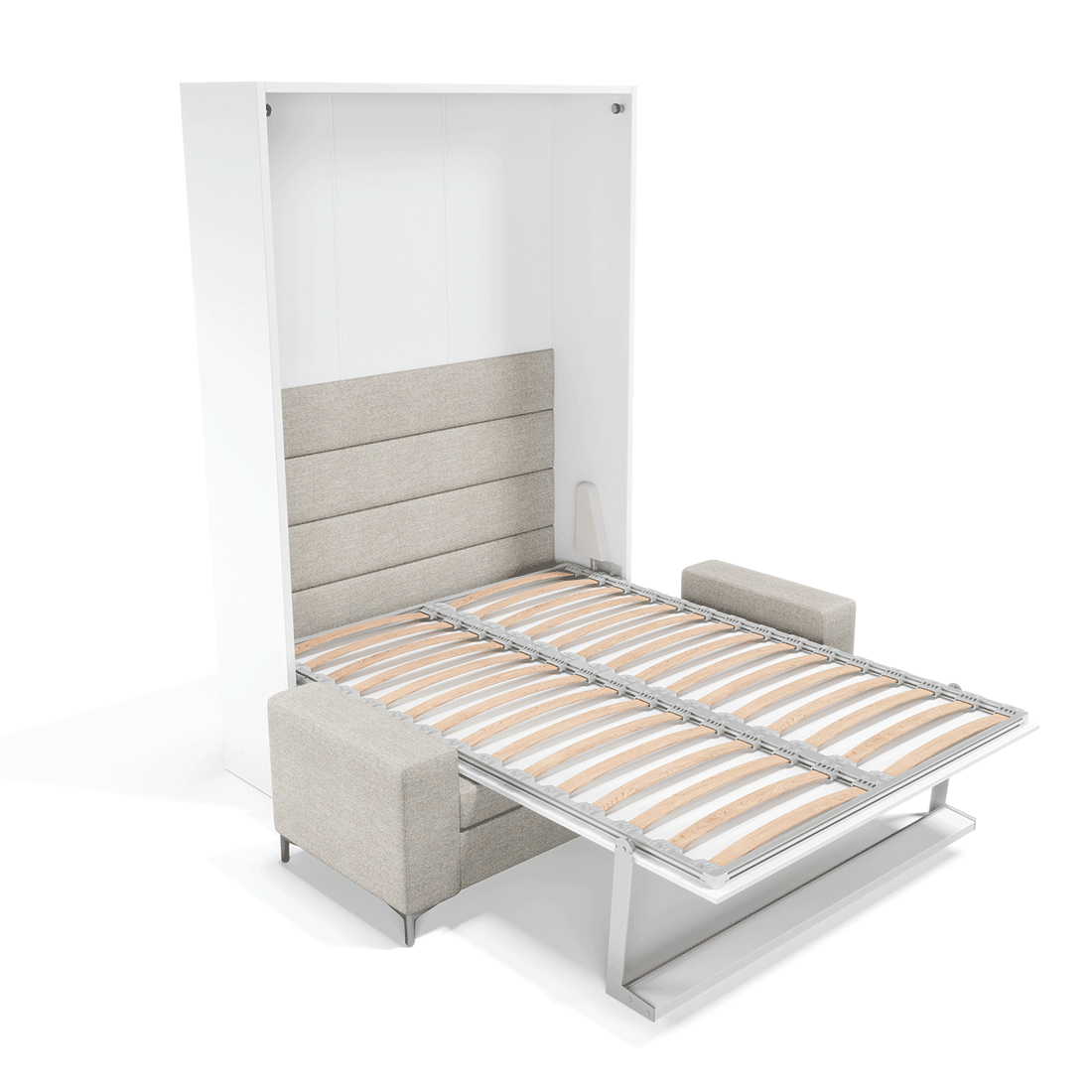 Product Details
Product Dimensions
36.5" H x 62.4" W
Heavy use
The wall bed is built to be used daily in hotels, dorms, rental properties etc.
Usage type
Heavy